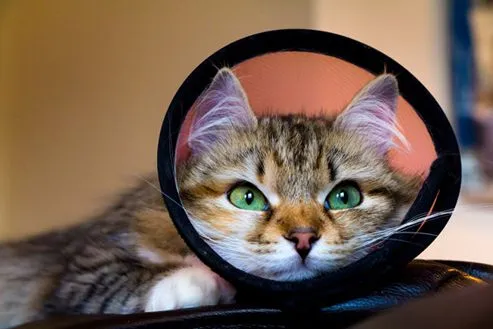 Pets bring so much joy into our lives. They provide you with companionship, love, and security. It's important to return that same level of care to your pet by ensuring they are healthy and happy. Part of being a responsible pet owner is spaying or neutering your animal. Our team at Walnut Valley Animal Hospital in Rowland Heights provides high-quality and affordable spay and neuter surgeries for dogs and cats.
What are Spaying and Neutering?
Spaying is the surgical removal of a female animal's ovaries and uterus. This sterilization procedure is performed to prevent unwanted litters and reduce the risk of certain types of cancer. Neutering is the surgical removal of a male animal's testicles. This also renders the animal unable to reproduce and can help with certain behavioral issues.
When Should I Spay or Neuter My Pet?
The recommended age to spay or neuter your pet is between 4 and 6 months old. However, there are certain circumstances where it may be beneficial to do the procedure sooner or later. For example, if your female dog is in heat, spaying her will prevent unwanted pregnancies. If you have an older pet, don't worry, it's never too late to spay or neuter. In fact, many shelters will only adopt animals that have already been spayed or neutered to help control the population.
The Benefits of Spaying & Neutering
There are many benefits to spaying and neutering your pet, including:
Reduced Risk of Certain Types of Cancer
Spaying your pet removes her ovaries and uterus, significantly reducing the risk of developing breast, ovarian, or uterine cancer. Neutering your male pet eliminates his testicles, which eliminates his risk of testicular cancer.
Prevention of Unwanted Litters
Every year, millions of unwanted animals end up in shelters or are euthanized. Spaying and neutering your pet helps prevent unwanted litters and reduces the number of homeless animals.
Improved Behavior
Neutering your male pet can help reduce aggression and roaming behaviors. Spaying your female pet eliminates the heat cycle, which can also help reduce yowling.
What to Expect After Surgery
After your pet has been spayed or neutered, you can expect your pet to be a little groggy and disoriented from the anesthesia. He or she will need to rest and recover for a few days after the surgery. During this time, it's important to keep your pet calm and quiet.
Call Our Animal Hospital to Schedule an Appointment
If you're considering spaying or neutering your pet, Dr. Mallick at Walnut Valley Animal Hospital in Rowland Heights is here to help. We look forward to helping you provide the best possible care for your furry friend. Call our team today at (626) 965-4941 or reach us through our website by using our online contact form.