Many pet parents might scramble to find the right vet for their pet's surgery. At Walnut Valley Animal Hospital, we want to help you end the search for a vet near me and help you and your pet find the best pet surgery services in Rowland Heights, CA. If you believe your pet might be undergoing a physical or medical emergency, pet surgery might just be the best option. Read on below to see whether or not pet surgery is the right choice for your pet, and how we can help.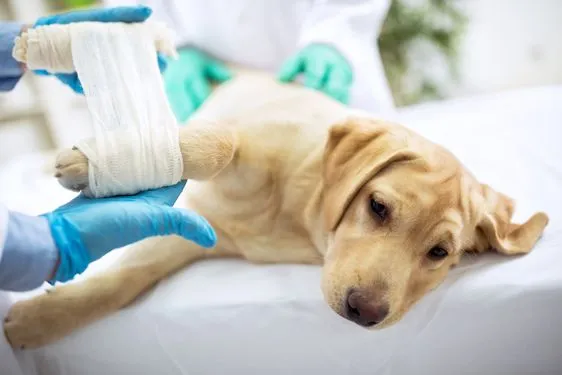 What is Pet Surgery?
Pet surgery is a procedure done on animals to diagnose, treat, and prevent medical illnesses or conditions. It can involve anything from physical reconstruction of tissues and organs to the removal of cancerous tumors. Depending on the severity and complexity of the problem, pet surgery may be done in an operating room with general anesthesia or as an outpatient procedure using local anesthesia. Some common pet surgeries include spaying/neutering, orthopedic surgeries such as joint repair, soft tissue surgeries like tumor removals, dental procedures such as tooth extractions and abscess treatments, and eye surgeries such as cataract removal.
Does My Pet Need Surgery?
Your veterinarian will be able to determine if your pet needs surgery and explain the procedure in detail. If your pet is experiencing any of the following, it may benefit from a surgical procedure:
A broken bone or joint injury that requires repair
Persistent infections such as abscesses or cysts
Tumors of the internal organs or skin
Blocked urinary tract
Abnormalities due to birth defects or trauma
What to Expect During Pet Surgery
At Walnut Valley Animal Hospital, we offer the highest standard of pet surgery services. We understand that your pet is an important member of your family, so we take every precaution to ensure their safety and comfort during any surgical procedure. From pre-operative care such as checking for underlying medical conditions and conducting blood work, to post-operative care including pain management and antibiotics when needed, we strive to provide the best possible experience for you and your pet.
Before your pet's surgery, we will provide you with a detailed overview of the procedure, recovery timeline, and any other important information. Rest assured that your pet is in good hands during surgery as our team is highly experienced in handling all types of pet surgical procedures.
Pet Surgery in Rowland Heights, CA
We hope this guide helps you make an informed decision about whether or not pet surgery is right for your furry friend. If you have further questions regarding our surgical procedures at Walnut Valley Animal Hospital in Rowland Heights, CA, please don't hesitate to contact us and schedule an appointment today!